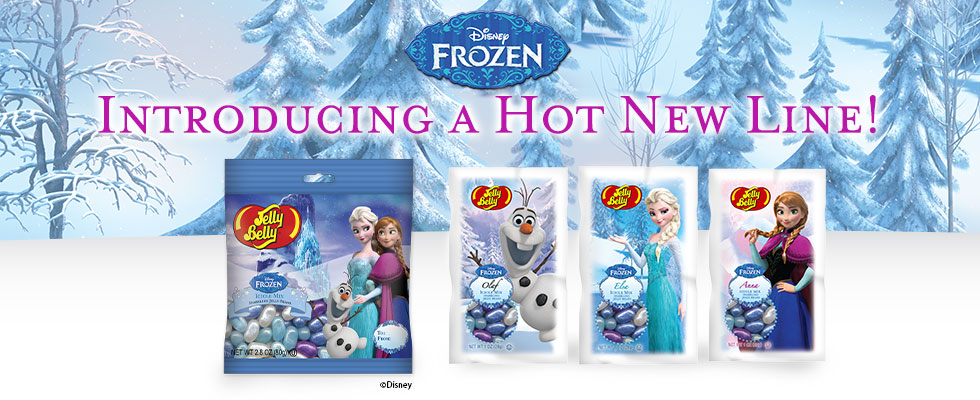 Jelly Belly® Disney© Product Collection
Disney and Jelly Belly have teamed up for these exciting and delicious products!
Disney
Jelly Belly has the perfect selection of Disney gifts and candy for just about any Disney fan! Your favorite Disney characters make special occasions something to celebrate with these perfect party favor sized bags. Celebrations and events from birthdays and anniversaries, to graduations and holidays, get even sweeter when Mickey, Minnie, Donald and Goofy come calling. Each bag contains a unique mix of Jelly Belly jelly bean flavors selected for each character.
FROZEN
Bring FROZEN fun to your next party. Filled with Icicle Mix jelly beans, each bag is sure to unfreeze any heart. The 28g Frozen bags feature Queen Elsa, Princess Anna and Olaf on the front of the three bag line. The 28g size is perfect for winter celebrations and a quick break to "let it go." The Frozen 80g Grab & Go bag is ideal for birthday parties and favors. Warm hugs abound with the bag as Queen Elsa, Princess Anna link arms on the front of the bag and Olaf shares a goofy smile.